Enda is developing a series of projects with French and foreign institutional partners. This dynamic development questions issues considered as essential to redesign the art field and through it, the society.
ETI (Experiencing Institutional Transformation)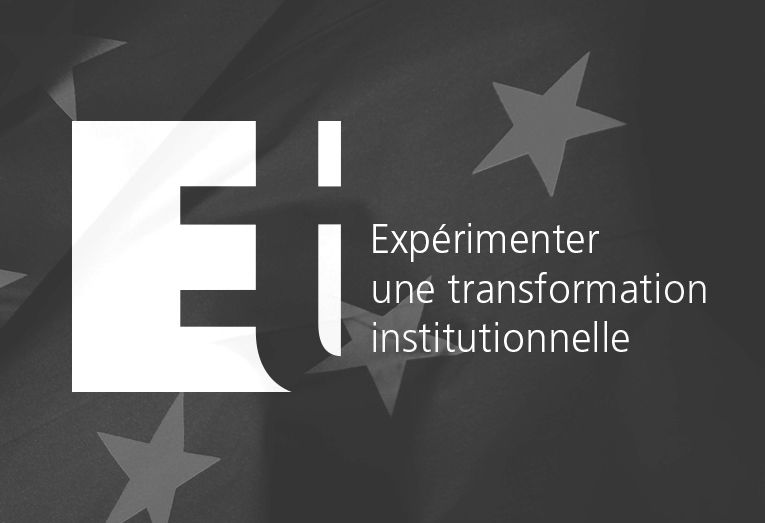 ETI (Experimenting Institutional Transformation) is a European project that proposes to French, Romanian, Spanish and Italian artists or non-artists associated with artists, to reformulate a set of art institutions.
Thanks to the intervention of European citizens and artists associated with four European art institutions, ETI takes up the challenge of imagining a new institution, sensitive to the diversity of social and artistic practices and enabling spaces of culture to open to wider audiences.
Gathered by l'Ecole nationale d'art (National School of Art, ENDA), Idensitat in Barcelona (Spain), Minitremu in Targu-Mures (Romania) and the Bottari Lattes Foundation in Turin (Italy) artists will be welcomed to test with audiences a new kind of programming that leads to subsequent institutional reformulations. ETI will conclude with a forum in Paris presenting all experiments carried out during the two years of the project. This forum will also be an opportunity to prototype a European consultation body to support art and cultural institutions wishing to work on the transformation of their model.
The selected artists will take part in a series of actions over a two-year period with a residency from May 5 to 8 2020, a local program (date depending on the country to be added) and an invitation to the forum in Paris in September 2021.
Application
The applicant must propose an institutional reformulation project that experiments with giving new audiences access to institutions, according to their interpretation of the context and particularities of its structure.
If the applicant is an artist, he or she must invite a partner from another sector than the art sector, who may be a person or company, who will be part of the institutional reformulation project.
The artist and his/her partner are compensated, paid for their travels during the various project highlights, and receive a production budget according to their proposal.
The artist's project must respect the following conditions:
ensure close collaboration between the artist, his or her partner and the institution;
involve actors that go beyond the art sector;
propose presentation formats other than an exhibition;
work with the specificities of the partner's activity;
ensure a pedagogical approach.
Applications
Applications can be completed online at the following address: http://www.eti-europe.eu/en/
Application deadline:
April 5, 2020 at midnight UTC
More details on this call for applications
Partners
Project members: Ecole nationale d'art (Enda), Bottari Lattes Foundation (Turin, Italy), Minitremu (Targu-Mures, Romania), Idensitat (Barcelona, Spain).
Project partners: French Institute of Barcelona (Spain) and Cluj-Napoca (Romania), Alliance Française of Turin (Italy).
The ETI project is co-financed by the European Union's Creative Europe programme.
For further information
E-mail : secretariat@enda.fr
Website : http://www.eti-europe.eu/en/